FarmVille is Partnering with Shaklee Corporation
To Give FarmVille Players a Healthy Home.
FarmVille players can buy a virtual Healthy Home
AND EVERYONE CAN GET a real Healthy Home Kit at a Special Discount
Buy now for the most savings

For a limited time, beginning May 9th, FarmVille players can purchase a "Shaklee Healthy Home" to put on their virtual farm, and can also choose to purchase a special Shaklee Healthy Home Pack starting 4/22, (Item #59729), and join Shaklee for FREE.
An estimated 35 million people play FarmVille — every day. And that means Shaklee, and our mission of making people and the planet healthier will become known to a lot more people!
About the Shaklee Earth Day Healthy Home Pack
For a limited time, starting on Earth Day (4/22), you'll be able to offer to EVERYONE (not just FarmVille players) the same pack that FarmVille players can purchase – consisting of a very special selection of Get Clean® products (Item #59729) at a very special price:
Basic H2 (16 oz)
Two Spray Bottles
Get Clean Super Microfiber Cleaning Cloths
Get Clean Dish Wash Liquid Concentrate
Get Clean Fresh Laundry Concentrate (32 oz)
Shaklee Energy™ Chews
In addition to the kit, you'll receive . . .
FREE SHAKLEE MEMBERSHIP (Worth an additional $19.95)
ONE MORE BONUS YOU'LL HAVE TO ASK ME ABOUT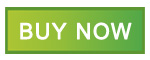 This Earth Day Healthy Home Kit is worth $72.00,
if products were purchased separately.
The FREE Shaklee membership and secret bonus is an additional savings.
Only available at the time of joining Shaklee, the Earth Day healthy Home Kit is an amazing Member Price of $30.
It's highly unlikely that this array of products will ever be offered again at such a low price — especially alongside a Join Free with $30 offer. This pack was created to make it possible for the entire Shaklee Family to make the same offer as seen on FarmVille. And it includes a FREE Shaklee membership. Members enjoy discount prices, product promotions and other specials.
Which of your Facebook friends are playing Farmville? Let them know how excited you are about this partnership. Make sure they know I can answer any questions about how to have a Shaklee Healthy Home of their own and make a difference for the health of the planet!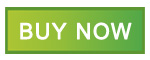 The goal is to make your FarmVille farm green and environmentally safe … Great idea, huh!
And now you can create a Healthy Home in real life, too.
If you like what you see … And who wouldn't … Let me know.
I'm a Shaklee distributor.
I would love you to be my customer.
˜"*°•♥Ƹ̵̡Ӝ̵̨̄Ʒ♥•°*"˜
Connect with me on Facebook